We've just earned our first serious achievement in our long-run adventure among ThemeForest and WordPress.
We conquer the first Envato Elite peak! For now, PixelDima is an Elite Author with more than 1750+ items sales on Envato marketplace.
This has been a goal for us for almost two years, we are still very happy to have finally reached this milestone. Thanks to our customers for helping us to achieve this goal and Envato for making the great platform ThemeForest.
And of course, we made a cake!!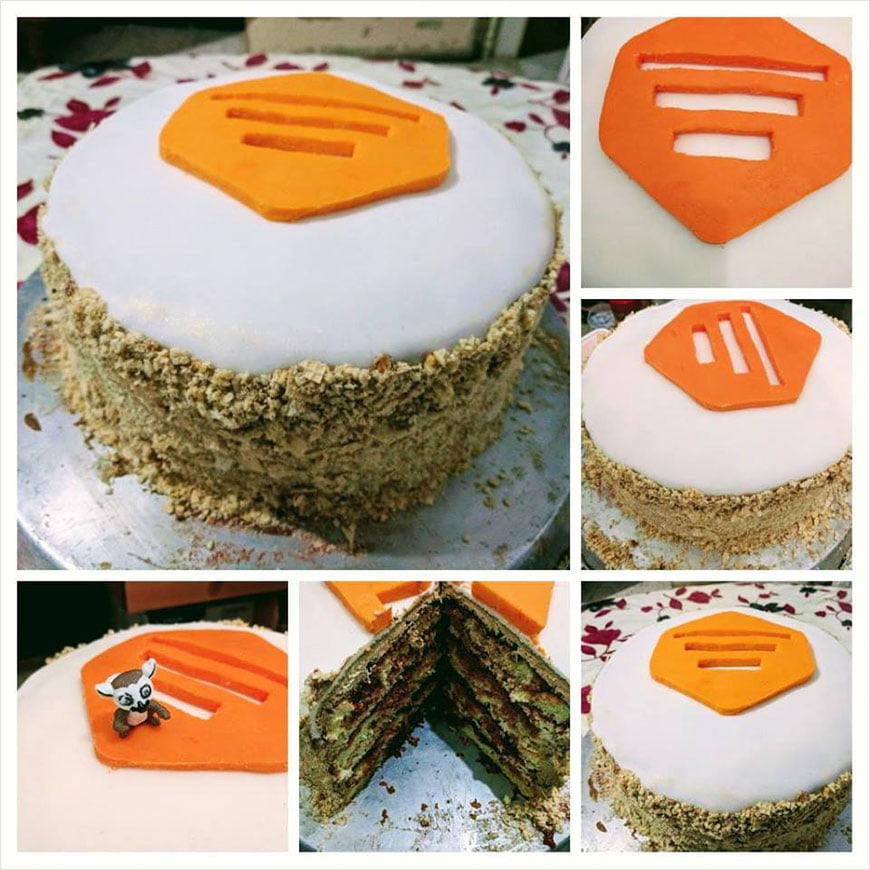 How did we start?
We're a small team, made up of two people: Adel and Ahmed. Our journey started in 2013 when we build PixelDima a company that focuses on design and software development. While working in the same company, we came up with an idea to focus on creating unique and creative themes on ThemeForest.
Our Products?
We started with Okab – Responsive Multi-Purpose WordPress Theme, and then Noor | Multipurpose & Fully Customizable Creative Theme. Our customers build a great website with our themes and they were very happy with it, the themes are always up to date so there is no worry of compatibility with the last version of WordPress and the most popular plugins.
What Elite Author Badge Means
PixelDima team has been selling 5-star rating themes on Envato and it's awesome to know that our work is not only appreciated by our customers but also by Envato itself. On the one hand, it's just a badge for good sales. Nevertheless, we look a little bit deeper at this point.
We consider this shiny badge as an opportunity to show our customers that their choice wasn't accidental and plugins made by PixelDima stay solid items on CodeCanyon.
As a matter of fact, this badge is an additional proof that our plugins are in demand, they have first-class quality and trust from users.
Elite Author badge reflects plugins' high quality and a great demand on the market.
Dear customers,

Thank you for choosing our themes (Noor & Okab)! We are improving our climbing equipment and ready to move alongside you towards new levels.

-PixelDima
What Next?
We want to drive all of the focus to our existing WordPress Themes and develop them more because our product built in height norms and our customers have built with them very successful websites and we don't want to distract our focus in a new project which leads to low-quality product and a delay of updates.
Our plan for the next years?
As you can see PixelDima have just two themes Noor & Okab so you ask why we did not create new themes? this because we are siking to create a quality theme, not a quantity theme for that we are focusing more on our awesome themes
WordPress 5.0
Gutenburg
AMP Pages / Woo / EDD / Event / Portfolio
Theme Speed / SEO / ADs
New Demos and Homepages
Documentation & knowledge base