What's a DoneDone?
DoneDone is bug tracking, task management, and customer support all wrapped into one app. DoneDone will help you manage your projects, and stay on top of your tasks without getting overwhelmed by emails. You can also track bugs which makes it the perfect tool for developers who want to keep their clients happy.
1. It Is Highly Visual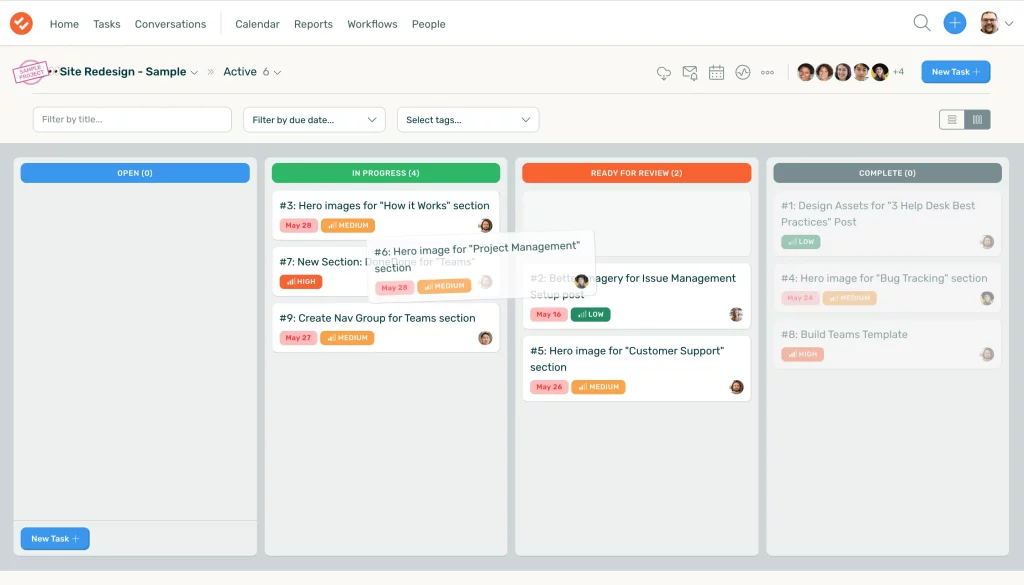 DoneDone visual design is so attractive that it makes working on the project more fun. The color scheme allows you to visually see what is being done, what needs to be done, and what has been completed. Essentially DoneDone provides a clear overview of your projects and keeps everyone in the loop. It also helps you to see the progress made on each project and to identify any potential issues early on.
Moreover, DoneDone added the Kanban view feature which is a great way to track tasks, visualize, your team's progress, and get stuff done. It is highly visual which makes it easy to see what needs to be done at a glance.
2. Easy help desk solutions ( Mailboxes )
DoneDone provides a simple help desk solution. Designed to look like a personal email. The help desk solution can be used in a number of ways, such as:
Creating multiple mailboxes for each shared email address so that employees can work across departments ( Marketing, Sales, Software, web, App, PR and Property Management )
Manage several products and brands from a single account.
Assigning tickets to specific member.
Creating priority for each ticket.
3. Everything In One Place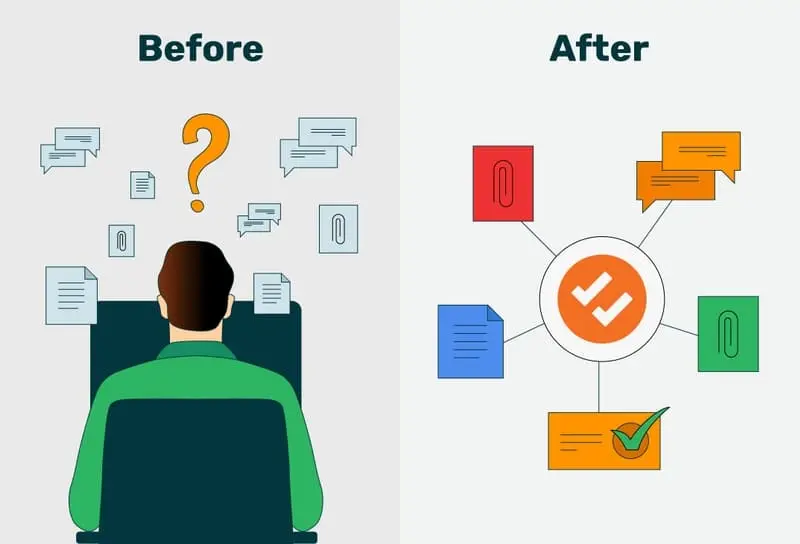 DoneDone provides a centralized location for all your documents, files, and tasks. With an easy-to-use interface for your marketing teams, development teams, and everyone who wants to keep everything in one place.
It lets everything be connected in one updated place with the ability to move between projects with ease.
Another reason why we chose DoneDone is it lets everyone know what they need to do through notifications and updates in real-time so there's no confusion about who is doing what and when they're supposed to be done with their work and it enables users to configure the platforms according to their needs
4. It Supports Multiple Integrations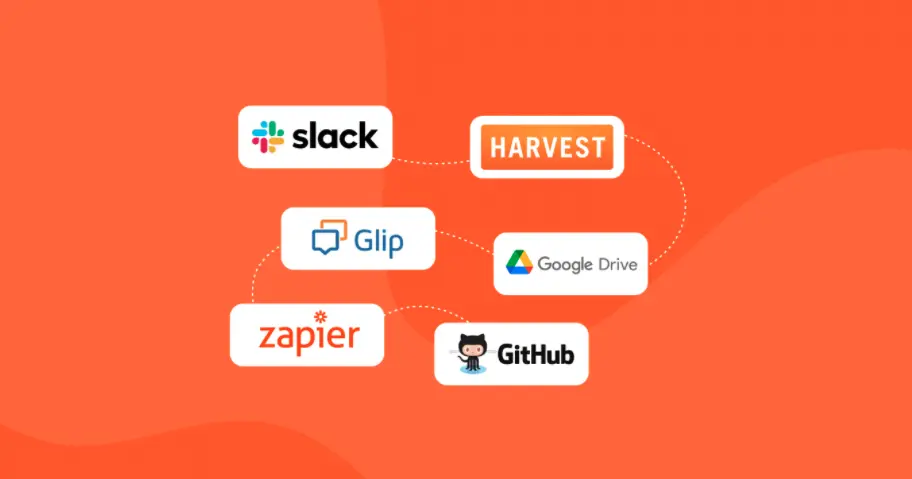 DoneDone seamlessly integrates with other tools you are already using like like Slack, Google Drive, Pabbly, Zendesk, GitHub, Glip, and Harvest. It syncs data from the tools you use most often so that you always have the latest information at hand.
In PixelDima themes, we added Pabbly connect to create a new DoneDone task every time an issue is added to GitHub.
There are over 800 available apps to connect together in Pabbly.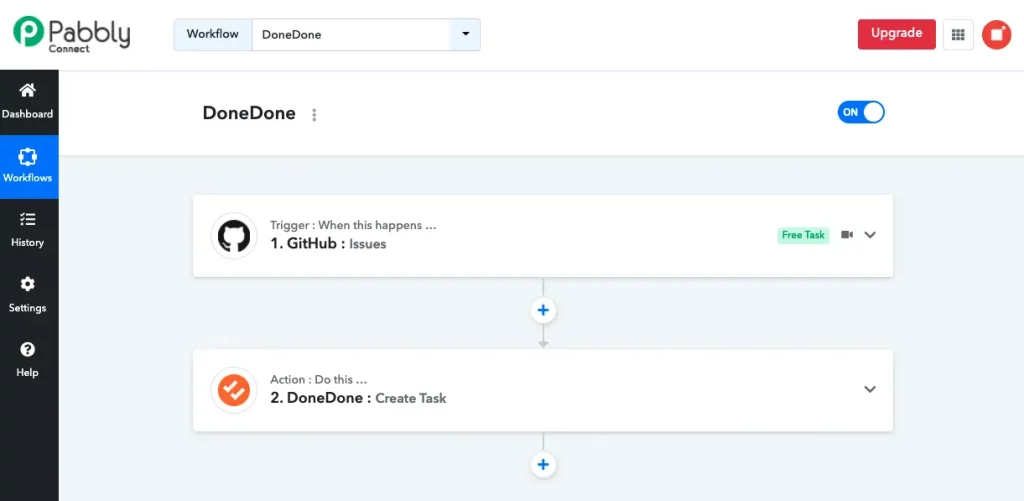 Note: when you add DoneDone connect you will need your Account ID and Project ID, the image below describes where you can get ids.

5. Helps You Delegate Tasks Effectively and Track Progress Easily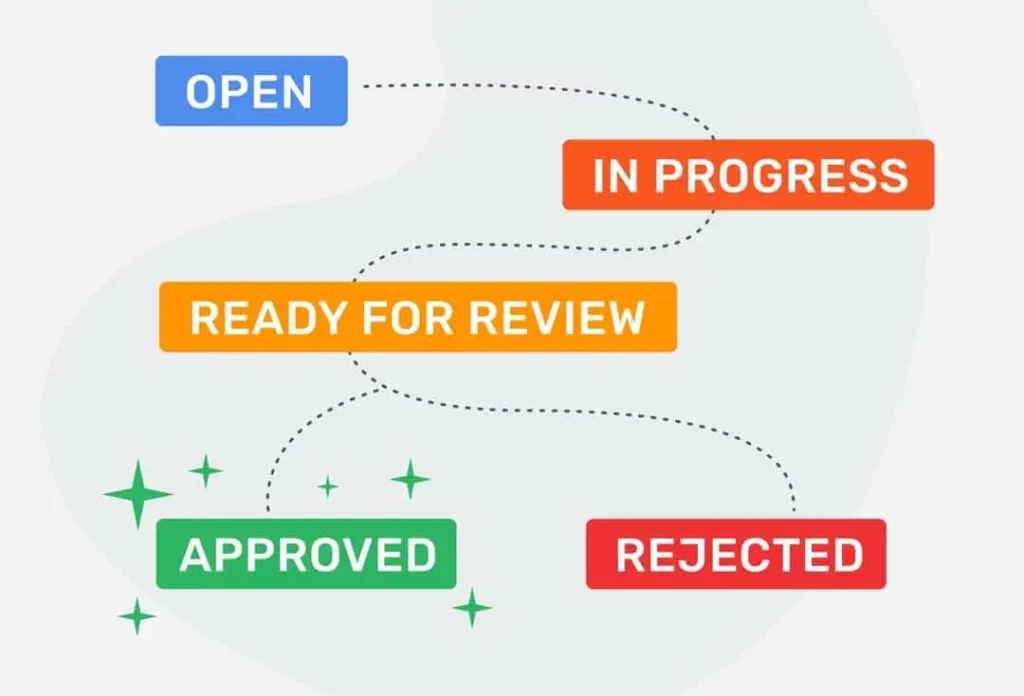 DoneDone allows you to delegate and divide the work into smaller tasks. This will make it easier to track the progress of each task and make sure that everything is on schedule. You can also create a board for each project. Then, you can invite team members to join the board.
The tasks are inserted into the timeline and assigned to each member based on their expertise, each task displayed with a clear and complete set of instructions. This is an efficient way of delegating tasks as there is no need to keep on briefing each team member about the project and task assigned to him or her.
DoneDone sends out an email or notification within the DoneDone.com website app (the Mobile app is coming soon) when your status changes on an issue so you can quickly check the task.
6. Reasonably Priced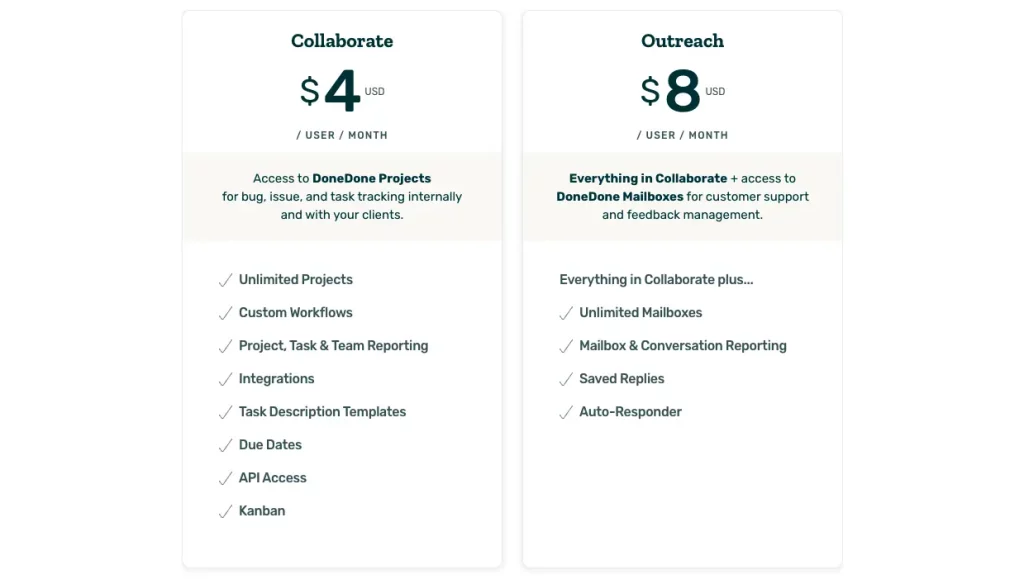 Businesses are always looking for ways to save money and be more efficient with their time. DoneDone provides a platform that helps them do just that by providing a service that is both affordable and effective, making it one of the most affordable tools in its category.
Currently, DoneDone.com prices start at $4/MONTH/USER (billed annually). The vendor is offering a 20% discount for all subscriptions that are billed annually. They offer discounts and incentives on their services with a special plan for NGOs, nonprofits, and education institutes.
Prices vary depending on the size of your team and the number of features you want to use. The best part is that you are flexible with pricing because all of the features are available as a monthly subscription.
7. Powerful Reporting and Analytics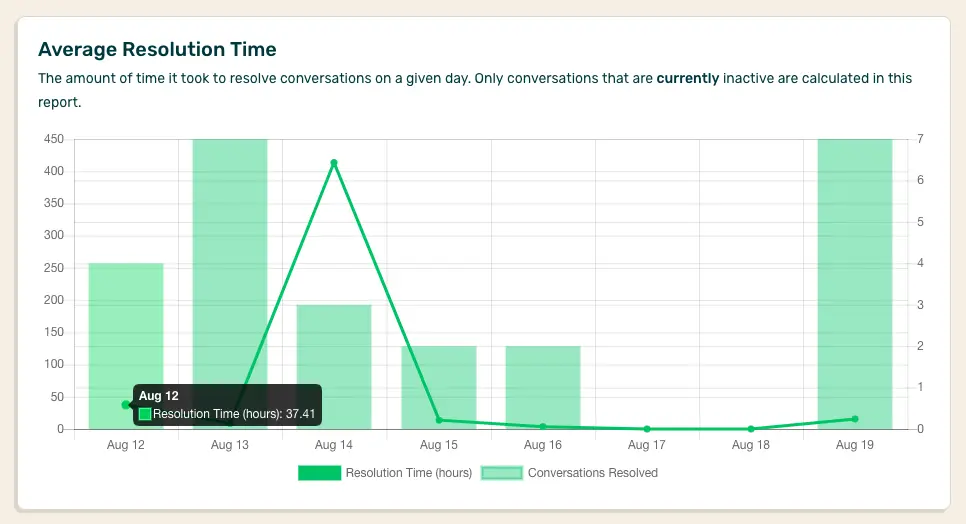 To make sure that the project is on track, you need to know where team members are and what they are working on. The best way to do this is through reports and analytics.
DoneDone provides powerful reporting and analytics for teams. It allows you to measure your mailbox or project. The dashboard has charts that show active conversations, average resolution time, first response time, and average response time. You can also filter the report by date or by the project.
Moreover, in the DoneDone roadmap, the founder added a set of reports and features, if you are already using DoneDone you can upvote the one that you want.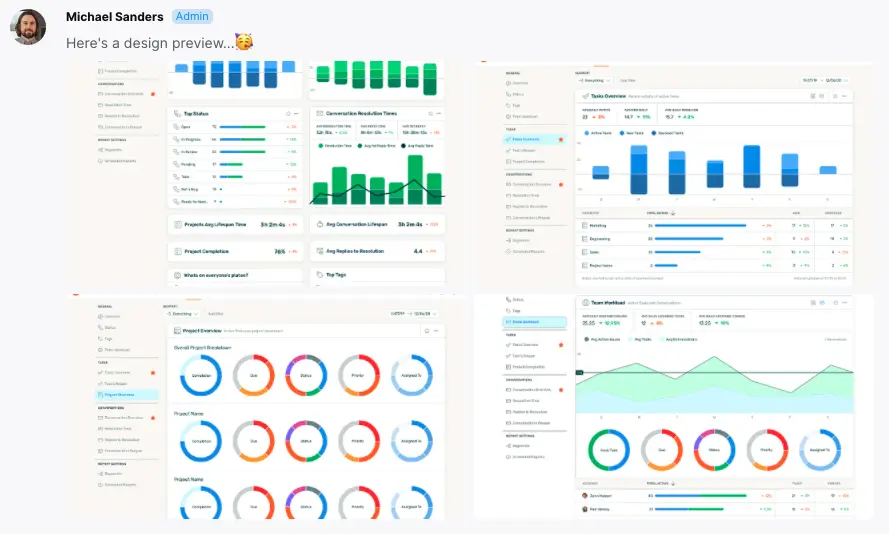 Summary:
DoneDone is one of the best All-In-One Project Management And Help Desk Solutions for small businesses, it comping between HelpScoup and Monday.com in a sample way.
The team at DoneDone ( has been working really hard since 2009, yes it's more than 12 years, under the philosophy "GET IT DONE" you can see and feel it in every small detail starting on the logo, website look, and even the code itself ( check Naming Things by DoneDone )
One thing we like about DoneDone is that it offers a free trial without a credit card. If you are still hesitant or cannot decide for one reason or another, you may sign up for DoneDone.com free trial to get a taste of what it can offer.