Today I'll show you how to start a Local WordPress Development on your machine for free, In the end, we will be appel to test any theme or plugin or start your website locally and with one click you can make it online.
For a zillion years, I used XAMPP after that I moved to MAMP PRO before I switched all my local WordPress development over to Local by Flywheel. it's really good It does everything you want it to.
What's Local by Flywheel
In brief, it's A development tool for WordPress sites, it let you create a local WordPress website.
Some of Local by Flywheel's key features include:
Running Multiple WordPress Installs: Local by Flywheel spins up a local site for you with all the dependencies that WordPress needs
Awesome UI
Support HTTPS (SSL)
Live Link: making it possible to show your site to select people
How to get started with Local by Flywheel (in 2 Steps)
Step 1: Install Local by Flywheel
To download Local by Flywheel, visit the website and select the Free Download button. Next, choose your platform, and enter some basic information (only the email field is mandatory):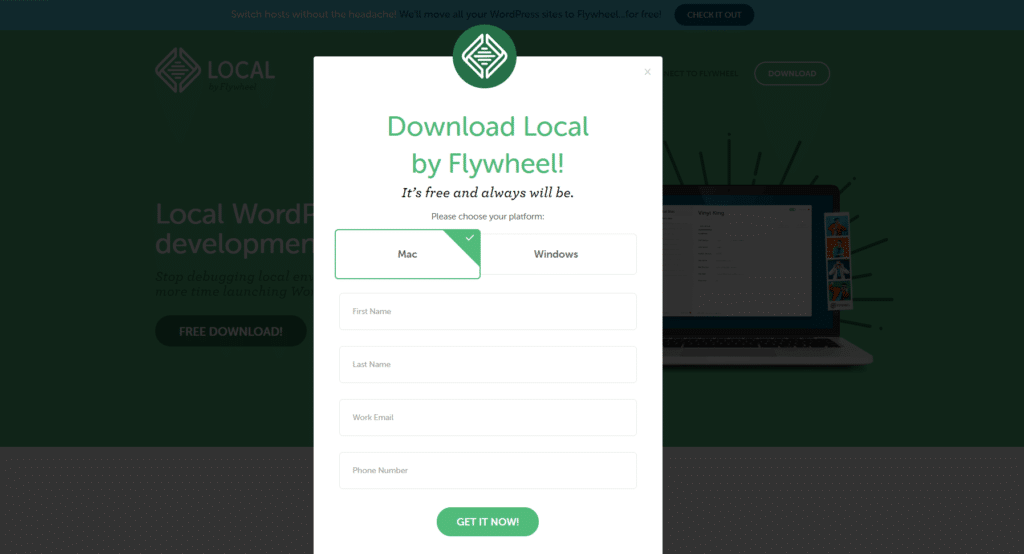 Your download should start right away. Give it a few moments, and then run the installer file. You'll then be taken to a start-up screen, where you simply need to select the Let's Go! button:
This will install a few programs that are required for Local by Flywheel to work properly. The installation may take a few minutes to complete. If you receive any prompts during the process, make sure to hit Yes to permit the installer to do its job.
After, you'll be taken straight to your new Local by Flywheel dashboard: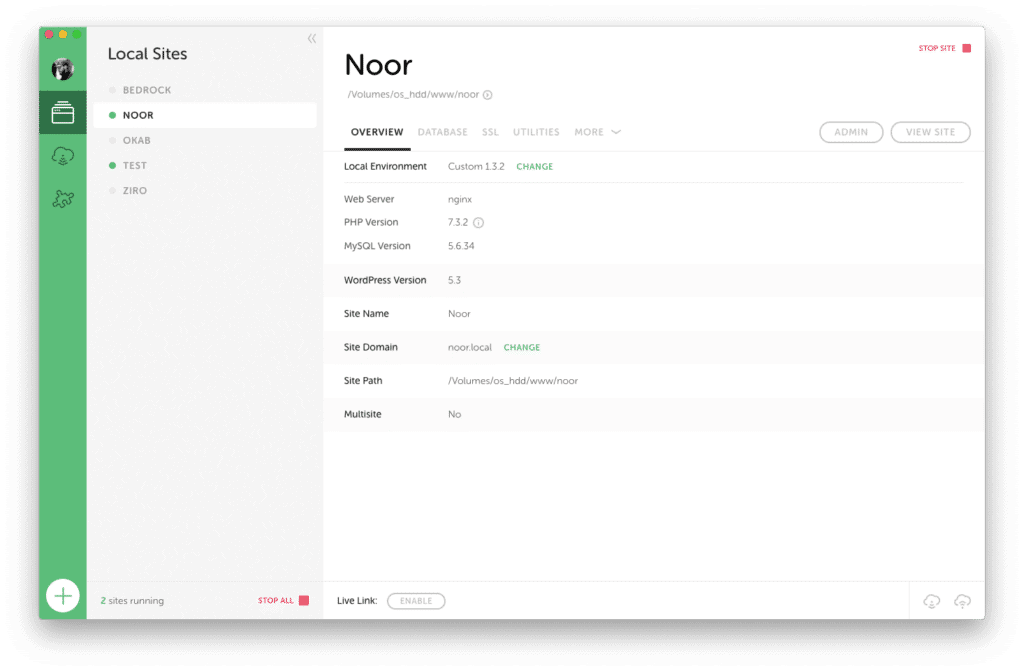 Step 2: Create your local WordPress site
Next up, let's create a brand-new local WordPress website. To do so, select Create a New Site in your Local by Flywheel dashboard or just click the + button on the left-hand bottom corner. This will take you to a simple setup wizard, where the first step is to create a name for your site.
You may want to make this something descriptive, especially if you plan to create multiple local sites. You can always change the name of your site later on.
In addition, you can expand the Advanced Options tab to configure a few optional settings if you'd like: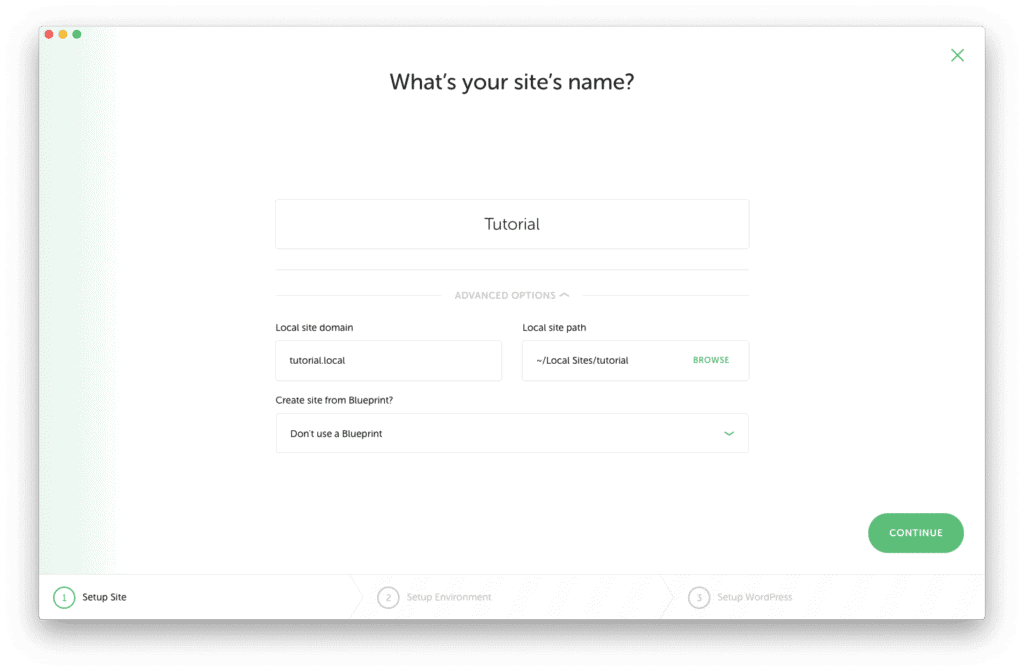 Here you can set a domain and path for your local site, and choose whether to create it using a Blueprint. This last option is a handy time-saving Flywheel feature that lets you set up a site using a predetermined set of themes and plugins.
Once you've entered a name for your site, you can continue to the next screen, here, you have two options.
You can choose Preferred to set up your local site using a recommended set of tools, or select Custom to configure your environment: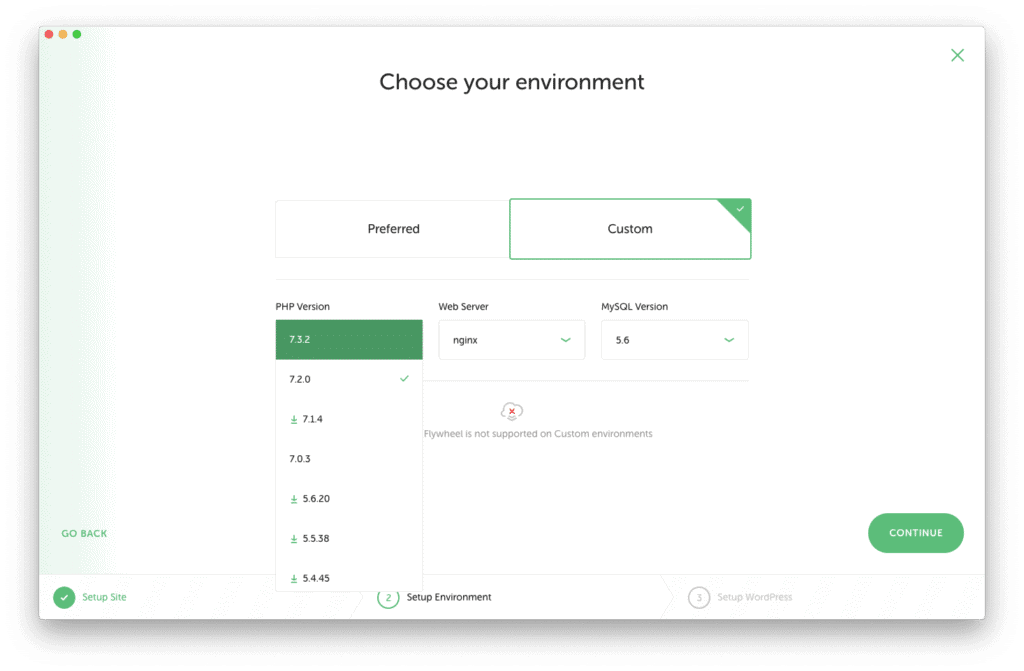 The Preferred option works well for most beginner users, while Custom comes in handy for developers with more specific requirements.
Either way, continue to the last step once you're done here: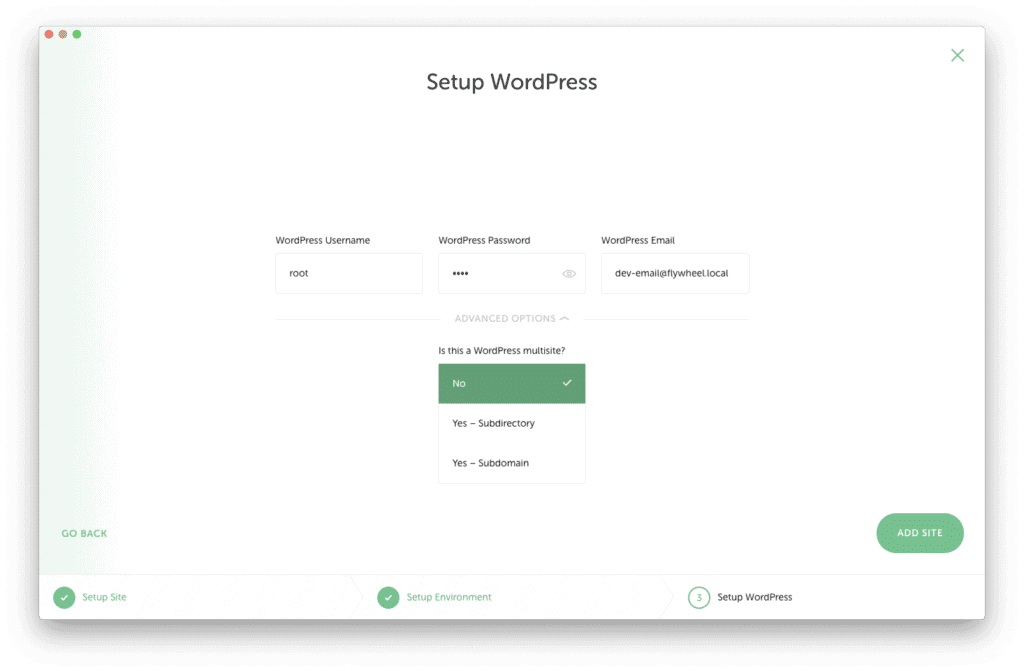 On this screen, you'll create a WordPress username, a secure password, and an admin email address. Under Advanced Options, you can also specify if you'd like this installation to be a multisite setup. Then, hit the Add Site button.
After a few moments, you'll see your new site listed in the dashboard, along with all of its information:
You can now select the Admin button to log into your site and get to work! In addition, you can always come back to this dashboard if you want to make changes to your local site's setup or domain.
Installing Noor theme demo for testing
A lot of our clients on PixelDima asking us for pages from another demo they install, this video will show you how to install any demo you want locally so you can copy and paste any page you want.
Conclusion
Creating WordPress site never been easier with Local by Flywheel all you'll need to do is install it and create your local WordPress site and export the site any time to your flywheel when it's ready to go.
If you have any questions about Local by Flywheel or you want to try the pro version you can talk to Local by Flywheel chat and ask for Shelbi Kyler before signing up it will help you to choose what best for you.