Statistics showed that more than 67% users on eCommerce websites abandon their shopping carts without checking out. People like to ask questions and their questions to be answered instantly, and any uncertainty with their purchase can result in losing the sale. Using a live chat plugin allows you to reassure users at the most crucial moment. In this article, we will show you how to use Crisp Chat App with Our WordPress Themes
Why did we choose Crisp App?
Crisp App allows you to interact with your customers the way you want to. From sales to customer support, The service keeps your workflow simple. Add teammates to support chat and email, all from a single user interface.
Crisp Live Chat Features
See what your visitors are typing.
Available on mobile and desktop
Crisp is available on iOS, Android, Windows, and Mac OS operating systems.
Affordable customer support.
Set your working hours
See who your visitors are
You can see your visitor's important information, such as email, full name, picture, location, social networks, and browsed webpages.
Be notified, the app can send notifications to all your mobile devices.
You can integrate Crisp with Slack, your e-mails, Messenger, Twitter, Telegram and SMS.
How to install Crisp WordPress plugin
In your admin area click Plugins > Add New then type the plugin name in the search bar
the result will show many plugins, locate Crisp Live Chat and click Install Now button. After the installation is done click Activate button.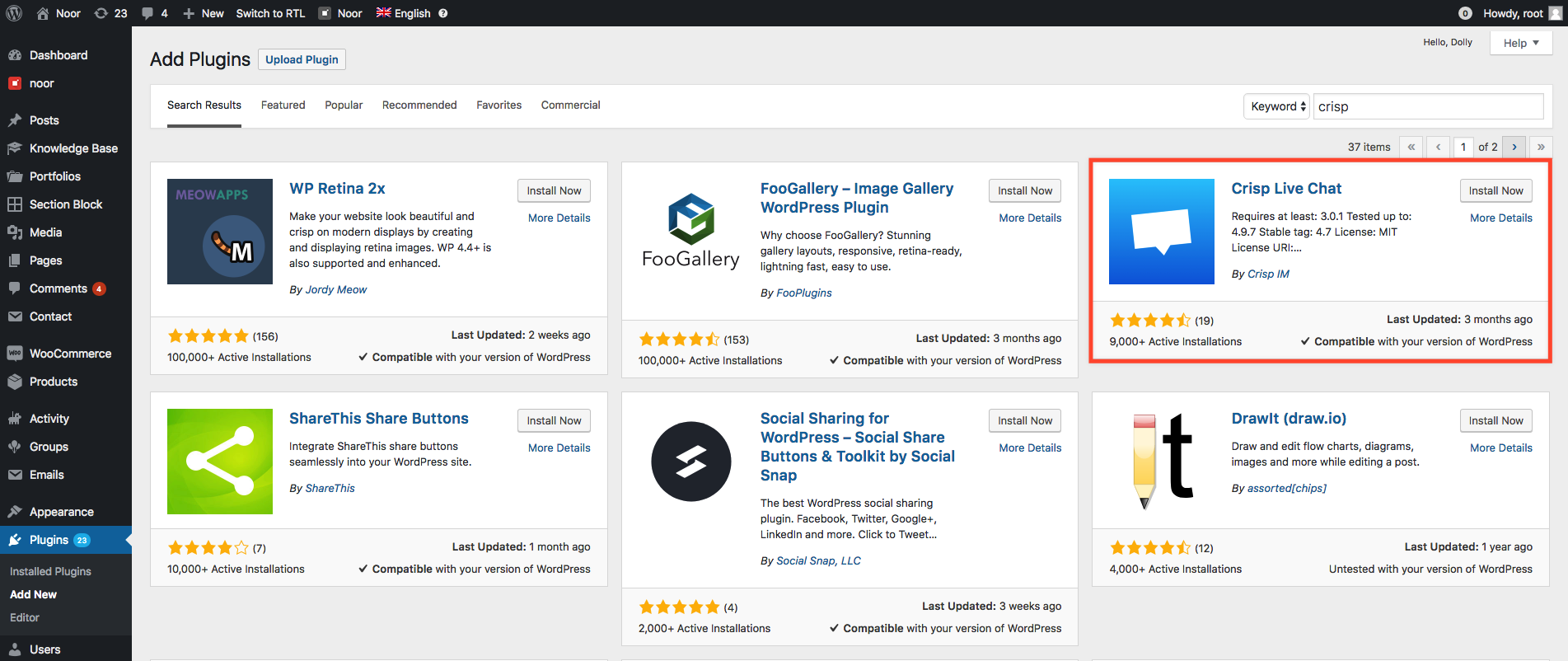 You will be redirected to the plugin admin area, where you need to connect your account with the WordPress Plugin, for that you need to register Crisp Account you can start with the free version, when you done registering the account, click Connect With Crisp button in WordPress plugin page.

You will be Asked to allow WordPress to access to your Crisp account, click Continue to allow the access.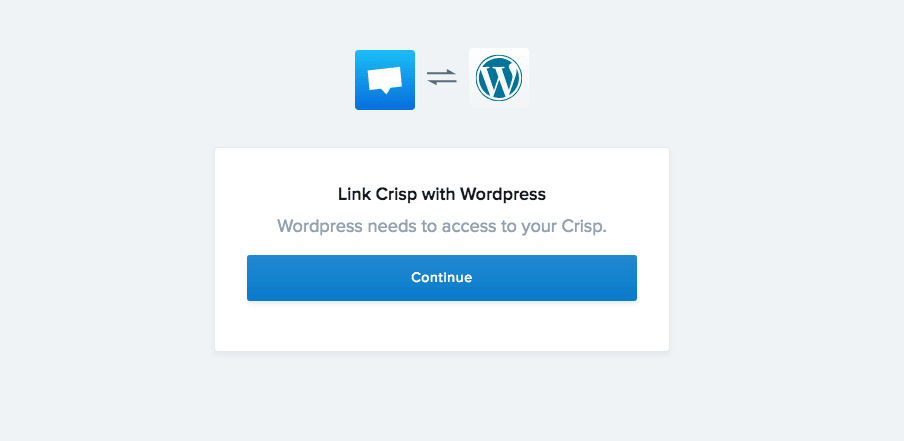 Now you can navigate to Crisp Settings and Inbox from your WordPress admin area.
Tested and Compatible Themes
Noor & Okab WordPress Themes: Multipurpose themes allow you to build your landing page for your product or services and implement live chat plugin easily.
These easy to use live chat plugin will equip your site with customizable live chat functionality. Site visitors will be impressed by the feel of the live chat. We hope this article helped you to start implementing the Live chat plugin in your WordPress site.