What is Gutenberg?
First, this post created using the new WordPress 5.0 with Noor 3.0 theme and we are happy to announce all of our themes are Compatible with the new update. WordPress has created a wonderful ecosystem for many people and companies across the web. Today, we're focusing on the new WordPress block editor "Gutenberg"
The Gutenberg WordPress editor is the new page builder that designed to integrate with WordPress core instead of the classic editor it will add content blocks with the intention of making it modern and make WordPress easier to use.
Gutenberg Functionalities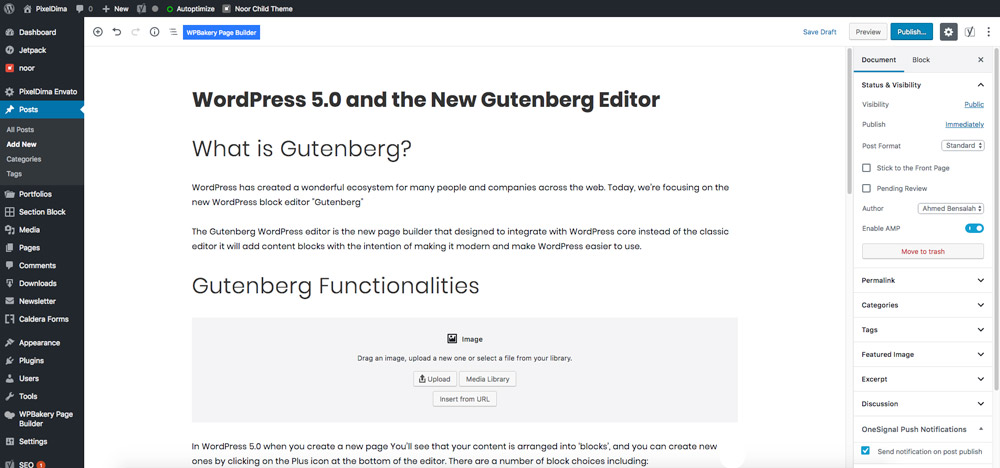 In WordPress 5.0 when you create a new page You'll see that your content is arranged into 'blocks', and you can create new ones by clicking on the Plus icon at the bottom of the editor. There are a number of block choices including:
Paragraphs
Lists
Quotes
Headings
Code
And a ton of embeds.
Images
Galleries
Shortcodes
Columns
Buttons
Widgets.
You can rearrange blocks by clicking the up and down arrows next to each one.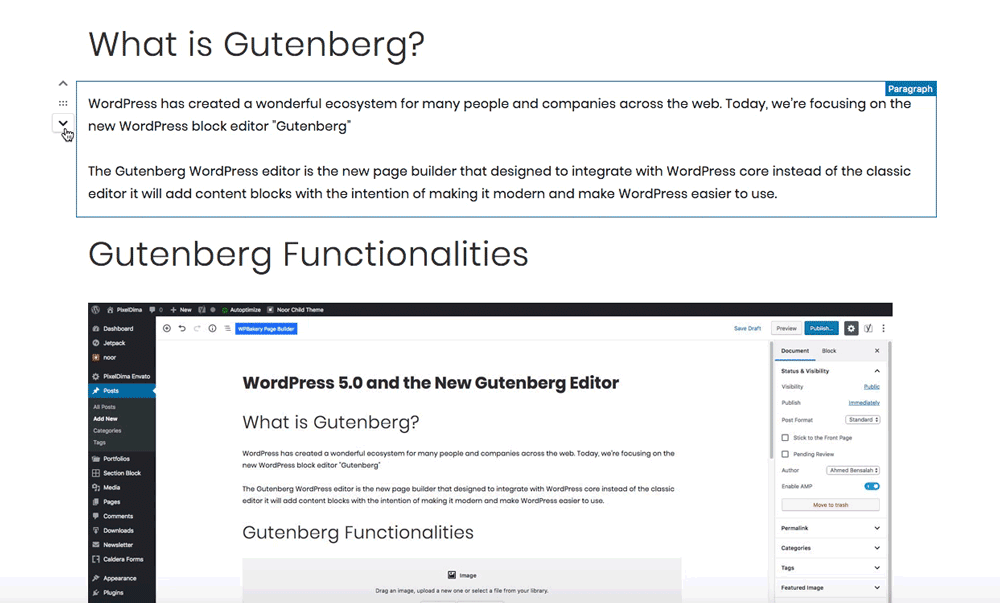 The sidebar also offers some additional options depending on the type of block selected. For example, control the Image Dimensions.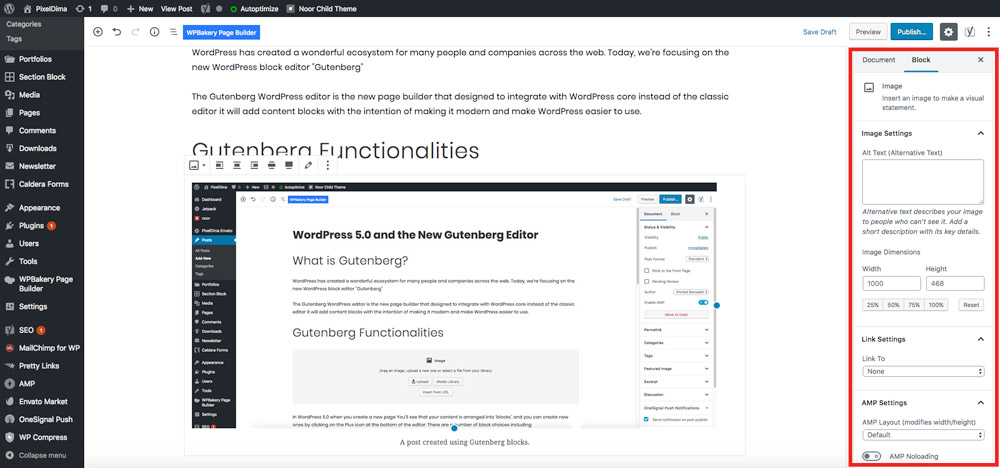 It's quite simple to add a drop cap, change the font size, work with colors and even change the background color for a certain section of your content.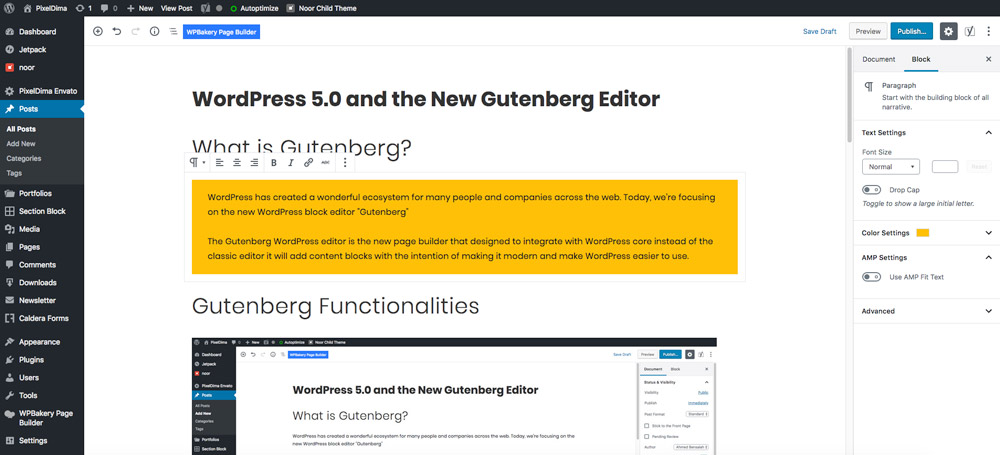 You can test Gutenberg Editor live via WordPress.org
You Can Even Add A Image Cover With Text????
The perfect way to start with WordPress 5.0
Install ClassEditor Plugin
Backup your site
Update your site to WordPress 5.0
Now you can use both Gutenberg and ClassEditor at the same time.
Our themes and the new changes
We have been actively researching how to make our themes work seamlessly with Gutenberg and we were focusing on giving you the best integration which we introduced in Noor 3.0 and Okab 4.0, we even built our first Gutenberg content blocks for Noor.

Our themes "Gutenberg Ready" are available now! View the full list of features, and download the themes from themeforest.net we also have Rissla WordPress Theme, fully compatible with Gutenberg and available for free.
Conclusion
WordPress is an extremely powerful platform to launch almost any website with and One of the best things about an open-source platform such as WordPress is that it's constantly evolving. the Gutenberg project aims to provide an updated WordPress editor that is more user-friendly and flexible than the current system.