On the latest post, we talked about how WPML a premium plugin enables you to add languages to your WordPress site and also manage the translation process, Today we will talk about Polylang a free plugin do the same as WPML
Key features:
Frequent updates.
SEO friendly.
You can translate posts, pages, media, categories, tags, and you can also translate custom post types, custom taxonomies, widgets, navigation menus as well as URLs.
High performance
Best of all, the most important features of the plugin are free. You can upgrade to advanced use cases, but most situations will be covered by the free version.
Getting started
1- Installation
To get started with the Polylang you must install and activate it on your WordPress site, so you can start configuring your target languages.
2- Create languages
Once the plugin is activated, go in Languages > Languages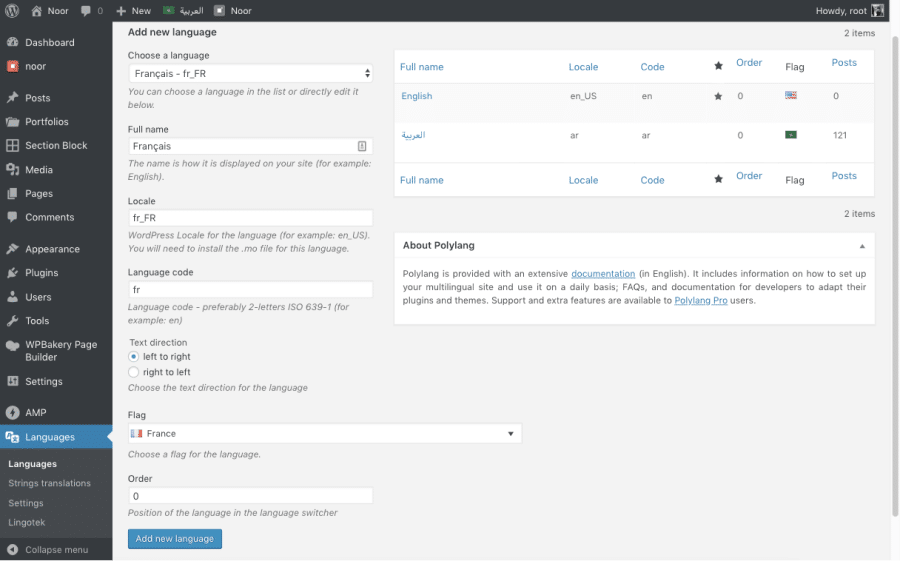 Choose a language in the select dropdown list. Polylang will prefill all fields. Then click on 'Add New Language' at the button of the screen. You can redo the operation and add as many languages as you want.
If you are installing Polylang on an existing site, you get a warning on top of the screen with a link to assign the default language to all the existing content. Don't forget to click on the link, otherwise your content is not displayed on the frontend.

Translating Your Site and Its Content
Set Different Theme Options:
Noor and Okab allow you to have a multi-lingual site, and you can set individual options for each different language you have installed. Each language has its own Customizer Options now so you can modify it for each language. To change Customizer options for each individual language, follow the steps below.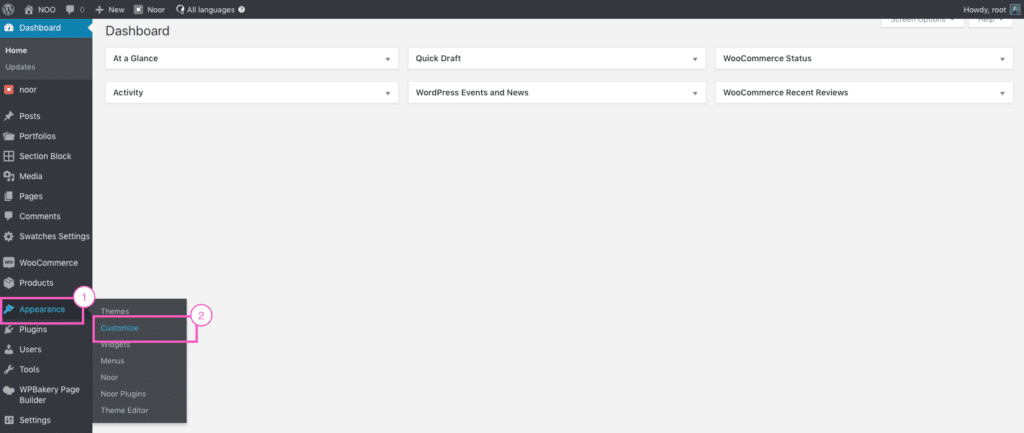 Step 1 – Log in to your WP Admin.
Step 2 – Open your Customizer.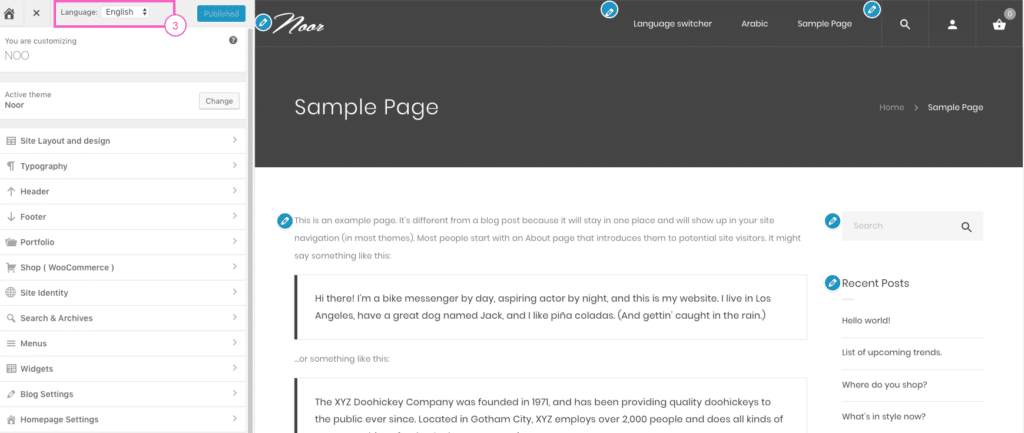 Step 3 – Switch to a different language using the Language Switcher in the top of the WP-Customizer panel and set your desired options for the language you've selected.
Change Theme Options For All Languages At Once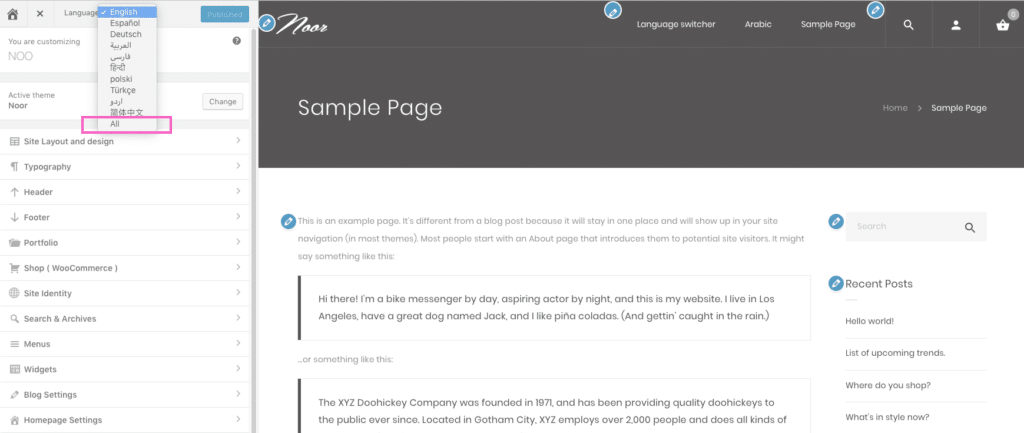 Step 1 – In the Language Switcher on the top WP Customizer panel, select All Languages from the dropdown.
Step 2 – Once you've selected All Languages from the dropdown, the theme customizer options for all the languages will be replaced by the default language you have set in WPML options. Once you make changes to any theme option, that change will be applied to all WPML languages.
Conclusion
The only thing better than a killer site is a killer multilingual WordPress website. You still retain all the benefits of your hard work, but you also get a chance to reach a bigger audience than you ever could through a single language.
If you want to reach a bigger audience one of the best ways is to translate your website into a multilingual website, so If you're ready to start your multilingual WordPress website, here are the steps you need to follow:
Install the Polylang plugin.
Add a new language to your website.
Manually translate your posts and pages.
Enable the Polylang language switcher widget.