This article will cover translating the OKAB theme into any language apart from the default (en_US).
Downloading Required Resources
For the translation, we'll be using a tool called "Poedit" Poedit is a translation tool for translating strings from their original language to the one you want. It's simple to use and quite straightforward.
Head to https://poedit.net/ and click on the free download button
Translating With poedit
Navigate to your wp-content/themes/okab/languages folder  you should see the okab.pot file within the lang folder like this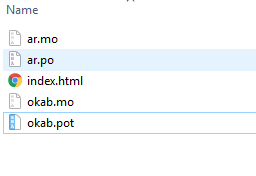 Right click on the okab.pot file and click "open with Poedit".
Creating a new Translation
Click on "New from POT/PO file" then chose okab.pot again.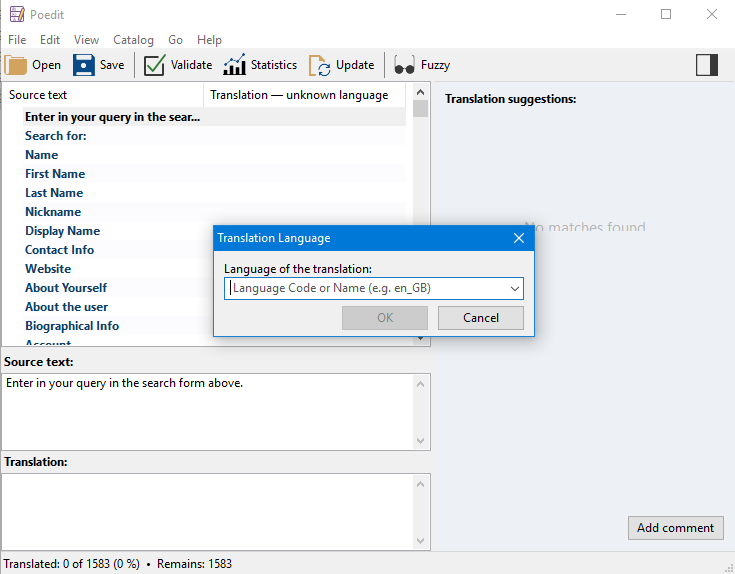 Enter the language of the translation itself. This would be the country code or you can use a country name, so for German, we could use de or just type "German".
Once you've done that click "ok" and your new .po file is automatically created. Now it's time to actually translate the theme.
Now  make sure you save it, so in Poedit go to > file > saves as, name it in your language code, so for this article as it's German, we'd use "de_DE.po", save it.
When you save the .po file, POedit will automatically generate a .mo file too, you will need to upload both files to the same theme language directory (/okab/languages/) .
Making your translation show
you will need to make sure that WordPress is already set to be loaded in your language, go to (WordPress Dashboard >> Settings >> General) check "Site Langauge" and select your website language from there.