Where can I add Google Analytics code?
In this short article, we will describe how you can setup your Google analytic on the OKAB theme.
For that please follow these steps:
1 – Install Dima – Google Analytics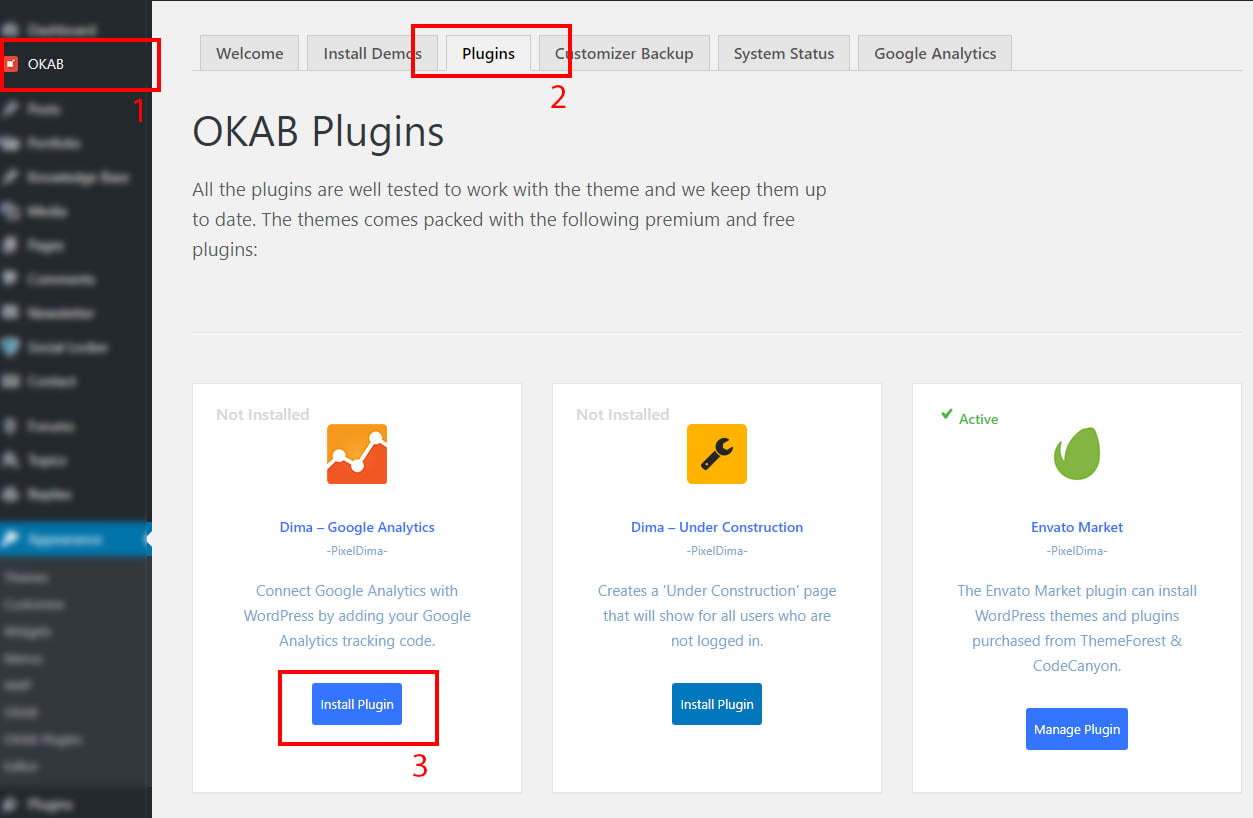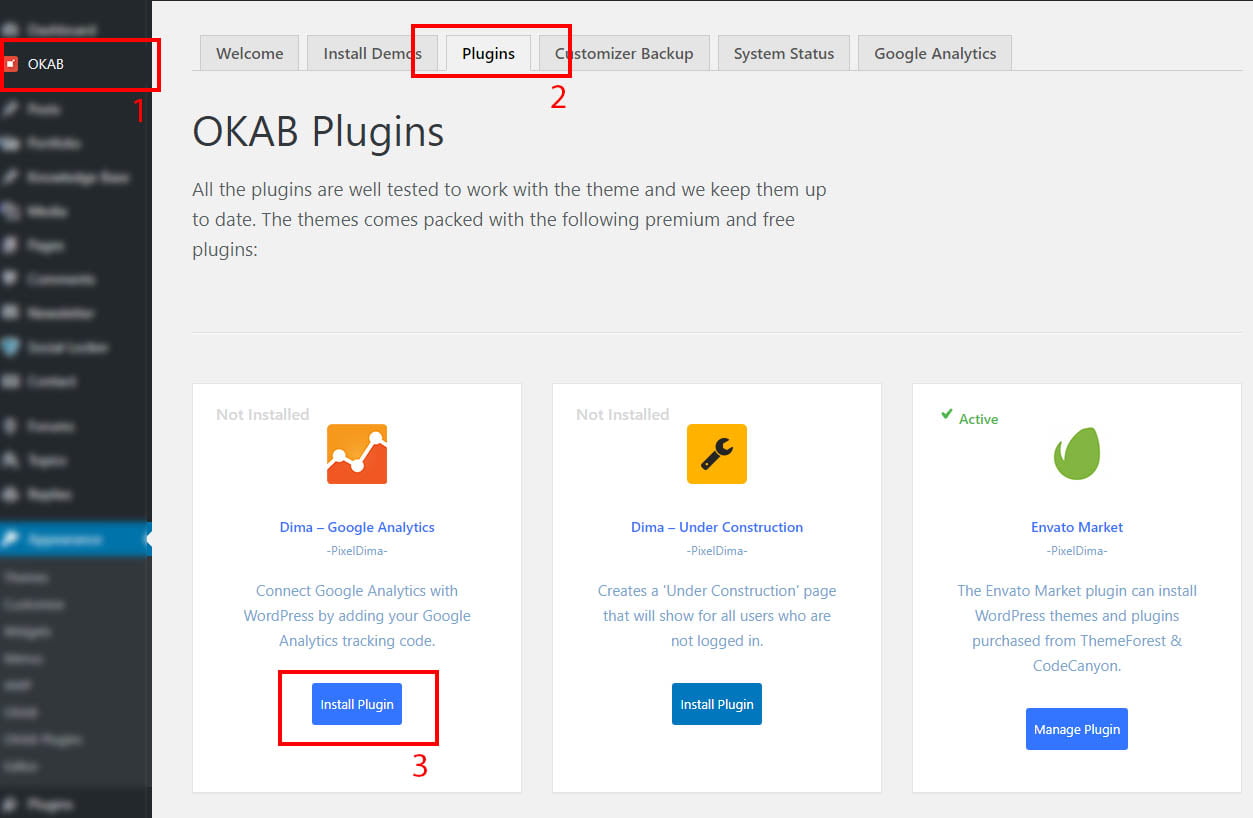 3 – In the Analytics Code section text area paste your code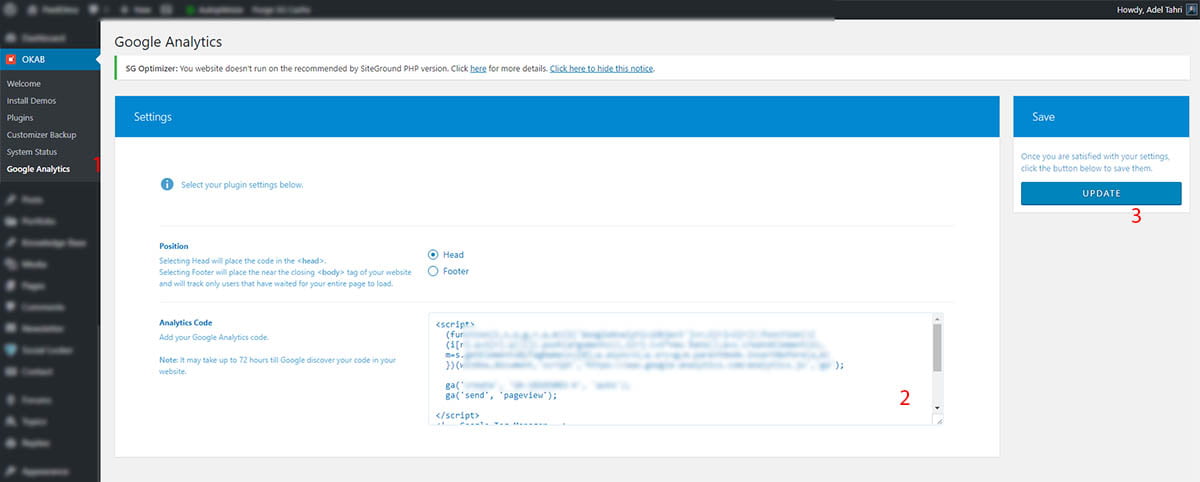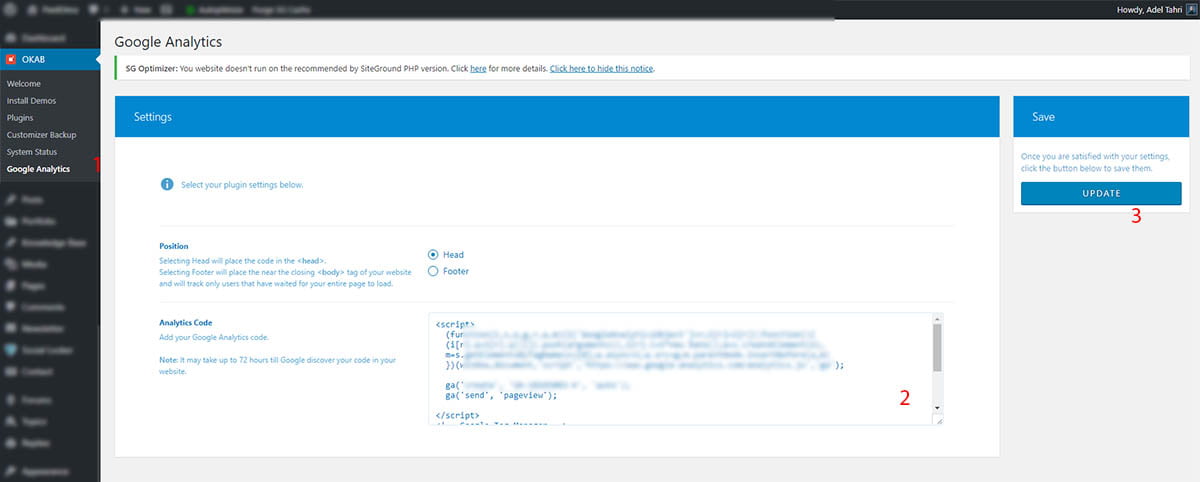 4 – click on save
Note: It may take up to 72 hours till Google discover your code in your website.